How To Sell Things On Amazon - 5 Ways To Succeed Online
(Made 12/2018; Modified 11/2022)
There are quite a few ways to part with things or sell physical products online. By discovering how to sell things on Amazon, one can delve into how these things work. Begin small and take the initial step toward success.
So what are you looking to accomplish? Want to earn a few bucks selling some used things that you don't need anymore? Want to work on this thing just part-time or want more of a stable venture? Need to get some bucks quick, or are you in no hurry whatsoever?
These are just some questions you may have already asked.
How To Sell My Stuff On Amazon
There is more than one way to sell through this behemoth. And they capture so much of the online market that going this route makes sense when in need of earning money.
Below are found at least two ways of beginning with nothing. Through some time and effort, sales and growth can occur. If you have artistic abilities, an inclination for design, or like to write on certain subjects, these free ways may turn out for the better.
The question "How to sell my stuff on Amazon?" is perhaps best reflected on through being open-minded enough to realize there's more than one way. So when one way doesn't work out, try a second or third approach. By not giving up too easily, chances for success increase.
Here is the list of five different strategies for selling products.
Can You Sell Used Items On Amazon
To begin with, we can look at the used goods market. Of course it is so vast there are easily hundreds and thousands of this kind of category just lying around.
There is another page about selling used household products that may help with determining what can be sold and what platform may be best for the particular things.
The real answer to the question "Can you sell used items on Amazon" is absolutely yes. It can be done and the author here has some experience. And things do sell, even for higher price points. The conservative spender may save $50 or more buying a used electronic for example. If the thing doesn't work, the buyer could return the product within a specific time window.
1. Sell Used Things Not Needed
Money needed: $0-More.
Have some things lying around? If having a garage sale is unsuccessful and many things are left over, try them out online instead. Or you could bypass the garage sale work altogether and just sell things online. There are two advantages with this. The crowd reached online is far more numerous. Also, selling prices may be set somewhat higher while waiting on the right buyer.
There is another way to approach this. Just go visit some yard or garage sales. Take $100 or whatever you decide. Buy objects that hold some online selling value. You'd have to be familiar with many things or at least be willing to research more expensive things at sales.
More common things to sell - used books, old electronics, old video games, used household goods, and more rare collectibles. Either part with these or find them cheap and resell them.
Having a smartphone would help immensely with tasks related to both finding yard sales and researching things. There are apps available for scouting out sales before even going to them. And a smartphone needs mobile coverage while actually out at sales, to research or look some things up online.
Can You Sell New Items On Amazon
Next up, many facets of selling new products are covered. Can you sell new items on Amazon in addition to used things? Yes. One could choose one of these options, or combine both together. It's no problem.
There is actually one problem that may occur. Many brand companies may want to restrict who or if anyone is allowed to sell their things as new and unopened. It can and does happen. So by combining selling used and new things together, one can limit exposure to being disappointed when most of the inventory is not allowed for resell.
This is one reason not to go all-in with spending everything on multiples of one new product with great profit potential, but that may be restricted tomorrow. Diversify the used and new categories of things, or in the least diversify between several new things.
Advice here - stay away from going all out on just one thing.
2. Buy New Products And Resell
Money needed: $100-More.
The opposite of dealing with used is getting your hands on new products to sell. Sometimes brick and mortar physical stores have sales that are advantageous to a reseller. Knowing the price history on Amazon for the product can tell if you have a good buy or not. Second, how fast the product sells is great to know. With these two bits of info, you'll be properly prepared to buy either used or new products.
Understanding what kind of things to buy may also lead to replenishing the same products. If they sell quickly enough and/or with the right price, getting several multiples will grow profit further. Visiting the same chain store at different locations can also be great to do, since more of the same can be bought many times over. Consider profit vs. time spent though to determine if traveling is worth it for your situation.
3. Kindle Ebook Program
Money needed: $0-More.
No experience here. Have not tried this one. Just write a small eBook with 20 pages or more. Take an afternoon or some time to sit down and write about some subject you know.
The KDP (Kindle Direct Publishing) takes the headache out of trying to secure a hard-won publishing deal. Begin for free and let Amazon take care of delivering the sold eBook to the end customer.
Markets that thrive are ones with a whole lot of potential customers. These may include subjects around wealth, health or relationships. If you have some knowledge in one of these fields, then that may be great testing ground.
4. Make Clothing Designs
Money needed: $0-$100.
Here is a method that DraftNook has tried. Links have been placed on this site that go to some of the shirts for sale. So if you're curious, just take a look at some clothing.
This one is great fun! One of the best reasons is that it's free. No money investment is needed to begin. Simply request to join the Amazon Merch (meaning merchandise) division to get going uploading graphics to be placed on clothing.
This is terrific. It's very nice this company has done all kinds of marketing and you don't necessarily need to pay too much attention to this. And with the huge amount of buyers on the platform, things have a greater chance of being sold.
Hold on. There's another advantage! Amazon recognizes the individual as the license holder to the design and won't take it from you. So it can be sold on other online locations too. There is no exclusionary clause that states designs uploaded may only be sold on this one location.
Wait again. The superb treatment doesn't stop there. Amazon will print the design on the product and ship it out to the customer. This company will also handle the complete order, customer service, and any returns.
The disadvantages. The profit rate can be low, but the printing process, worker involvement and shipping cost something. Just be grateful that you don't need to buy a printing machine or ship things out. Finally, competition can be tough due to heavy artist involvement.
So what sells on the Merch program? Many kinds of things including text based shirts, graphic only shirts, or a combination of these two. More popular topics have greater competition generally. With the right take on things or design quality, there is hope though.
Finally, don't be too discouraged. There is a chance at success with this. And if all else fails, you'll be out some time but without having to spend money perhaps. That is, unless you go with a designer, which does cost something.
5. Combine Physical With Online Store
Money needed: $0-$500.
A small amount of beginning capital should suffice, like if choosing to hire someone to help with the tasks. And if shipping things from the physical location, perhaps affording supplies for this function is needed.
This selling practice is actually not too complex. If you have a privately-owned business like a mom-and-pop store, combining the physical location tasks with some delving into the online world may work wonders. This has the potential for more revenue.
Sales figures may even rise. Think of what an extra 20% or 40% added on to year gross revenue would do for your situation. This is why selling online could be considered critical for some.
Here's an example. If you get 50-thousand yearly gross revenue from the physical store, it may be possible to reach 75-thousand instead. By hiring someone to assist or even doing all associated work, and paying out 10 to 20 thousand per year, there may still be profit there at the end.
All that's needed in the prior example is an expense and sales sheet or other tracking method. As a business owner, this could even be strictly done on a try-out basis. You could explain to the employee there is part-time work available that has potential for full-time if things work out.
Track expenses for the employee, shipping things, and other matters. Of course compare against the sales volume and revenue coming back. Try things out for two or four months. And if there's solid growth there, then why not continue for some time?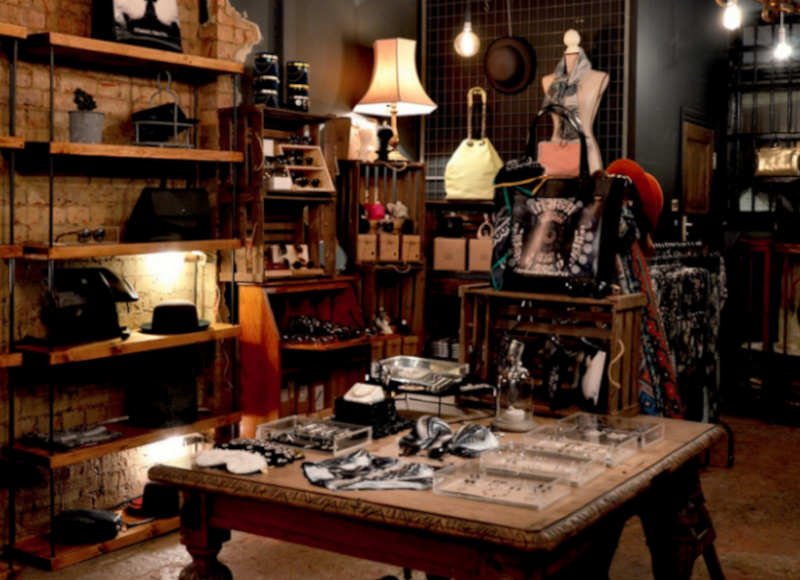 So if you have a brick and mortar location, think about what it would take for some growth. Whether taking on extra help or performing tasks for one's self, do think about combining the physical store with the online world. That's a great initial step for growth if you haven't taken it already.
And there are really some nice options out there for selling platforms. Amazon.com for new things and name brand products, even some used things will sell. eBay.com for a great number of used things, hard to find goods, or more rare collectibles. There is Etsy.com for artists that are proficient in handmade goods, print or canvas artwork, or even clothing designs. There are other platforms that have begun and are centered around a specific theme of goods.
If you have things to sell and don't know where they fit in online, just go to a search engine with some inquiry like, "sell (name things here) online". Try this or other related searches to find some company with a real presence of quite a few shoppers. Second, also try and determine if they're marketing enough so things get sold enough there. Try typing in the search field, "gross sales figures for (company here)", to find out the recent sales activity of the platform in question.
To conclude, if going with a platform that is under-represented, due diligent research and go with a secure payment method of course. Trying something online is better than nothing if you could potentially grow your local brick and mortar store.
What Are Your Goals?
Here are some final tips for thinking about before or while already having begun selling.
Pick one choice from the prior selections. Alternatively, try out a couple. Through focusing on one thing though, chances may be higher for success. By dividing attention up, less attention to each method means less chance for overall success.
Writing goals down for both monetary and realistic target points leads to developing focus and control. Without clarity the mind can shift to different concerns of lesser importance. Confusion may also result about which route to take.
Have cash available, even if a small amount. Having $100 to play around with can be an advantage. With this amount, yard sale treasure may be found, someone may be hired very part-time, clothing designs can be bought, or something else can be done to move a bit faster.
If you've been wondering how to sell things on Amazon, hopefully this article has shifted your thinking into some ways of approaching this question.
You could check out the online tools for minimal equipment you may require to begin selling things with Amazon. There are really helpful things there that make the way easier.